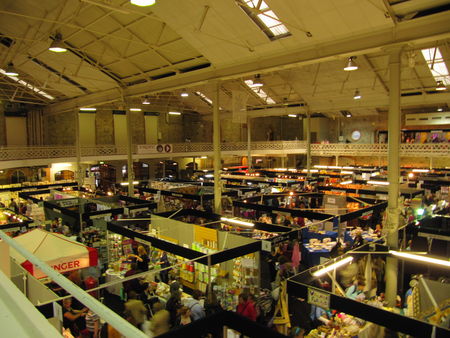 Last week I visited the Knitting and Stitching Show at RDS in Dublin. I dedicated a day and a half to the show, the first day to see the exhibitions and browse the stalls and the second day to buy things. I thought it was a good way to avoid rushing through the shops and buying on impulse (and spending too much...) Looking at this picture and considering this is just a small part of the things I bought I am not completely sure that I succeded on my saving plan.



But I couldn't resist buying this lovely shades of merino wool and silk mix. These and the beautiful yellow ochre wool come from The Yarn Room (online sales too, with free shipping in Ireland!). The two spools come from Texere Yarns, from which I bought some other merino fibre for dyeing and spinning/felting and some silk as well. Of course I couldn't give up on some fabric (at Rags for Linda) for future items for my Etsy shop....



And my visit to the bookshops couldn't be unproductive, of course. I got a really good book of history of textiles (that is one of my subjects at school at the moment) and a second hand book from the 70s about lacemaking (The Gentle Needle Arts), as well as a very long list of other books I'd love to buy in the future. These two come from the Embroiderer's Guild bookshop and Sew Good Books.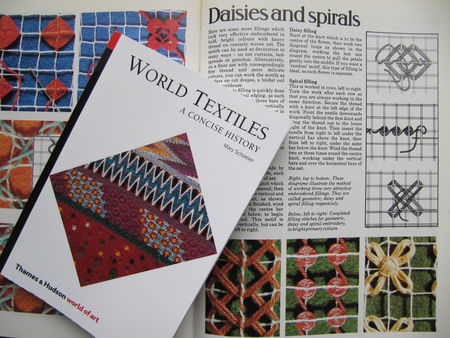 The next day after the show, when I was walking around in the city centre, I popped into The Yellow Brick Shop and I found they were having a fire sale, with many items being sold at half price... but that's another story. Let's say that fortunately I had a 10 kg limit on my hand baggage.