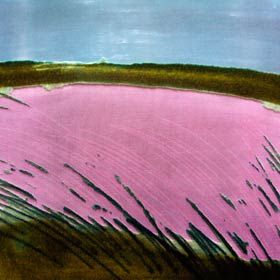 (picture from http://www.craftmaker.co.uk/dionneswift/)
My favorite artist exhibition at the Knitting and Stitching Show in Dublin was the one by Dionne Swift. The first picture is one of her devore works on velvet. She also sells kits to experiment this technique and teaches textile art workshops in her studio.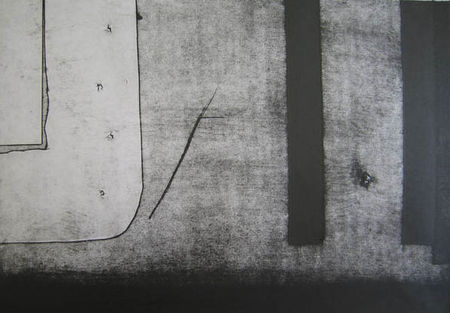 (pictures from www.dionneswift.co.uk)

These are two of her collagraphic prints on thick felt. Being used to see this kind of work on paper, I find that the surface of felt really gives it a very interesting dimension. Loved them.