This is a batik piece I made on silk.

I've been learning this technique in the Textile Dyeing workshop at school. I'd like to show a quick photo sequence of the process as I learned it:

1. Preparing the wax by melting it together with paraffin and filtering. Once it starts to solidify, we slice it into small dices.



2. Melting the wax in a canting and drawing with it on the fabric, stretched on a wooden frame, in order to isolate the areas we don't want to be dyed.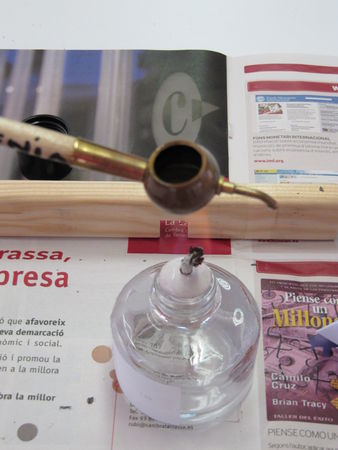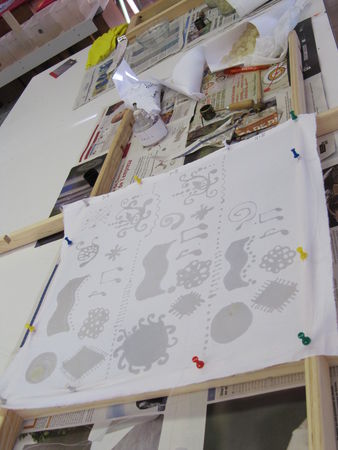 3. Dyeing the fabric.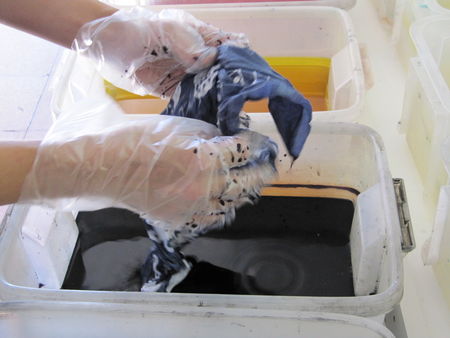 4. After repeating the process of painting with wax and dyeing, the fabric is ironed between newspaper to absorb the wax.