This is my first woven scarf!!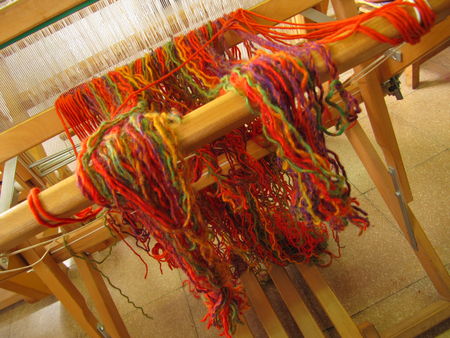 ... I mean, hmm hmm...before it was woven, of course.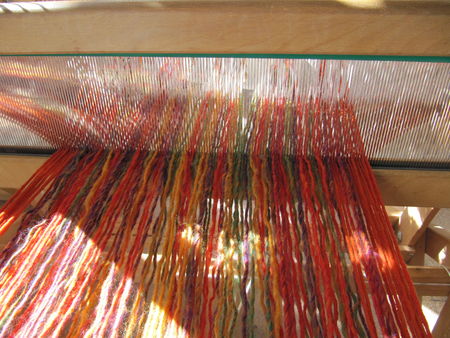 A bit of order in the yarn chaos, and eventually...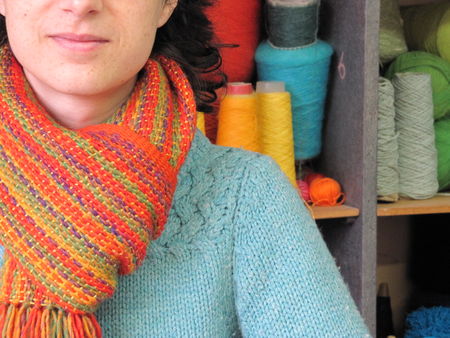 it's wrapped around my neck.
I'm learning to weave in a rush to complete a few scarves before the warm weather arrives to Barcelona!