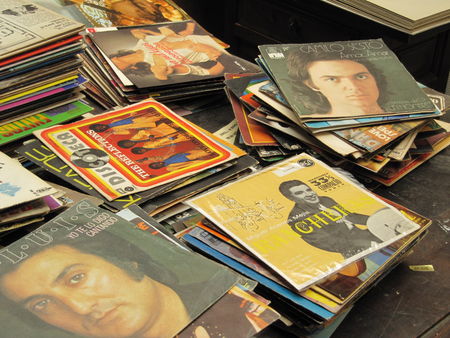 I spent all Saturday morning at the very popular flea market Els Encants in Barcelona.
They sell absolutely everything you can imagine, old and new.
I'll come back another day to buy some fabrics and trimmings. This time my only purchase was this packet of lovely oily and overly sweet churros.