I am new to Barcelona so I don't know if it is just this time of the year or here the festivals, celebrations and holidays are really non stop. Since I came one month ago I've been enjoying lots of outdoor events, the latest of them due to Barcelona's main festival, la Mercè. I don't have pictures of all the street parades, concerts and shows I've seen, but these two examples of the human castles in Plaza Sant Jaume last Sunday will give you an idea of it. Breathtaking, isn't it?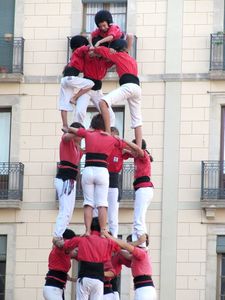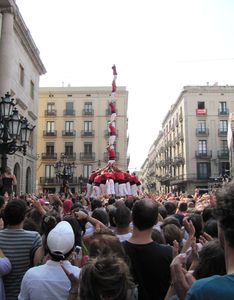 Some vintage posters of this celebration from the 50's, in a shop window.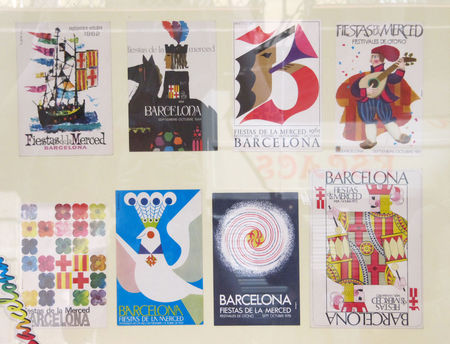 Well, in case someone is thinking about the lazy Spanish stereotype let's say that the party is over and it's time for hard work now. At least for me. I am beginning a 2-year full time course of Textile Printing at Llotja school with very intense classes on drawing, printing, designing, weaving and history of textiles. I'm very excited about it. Here is the beginning of my first project on a vertical loom.