Well, it seems that my life is going back to normal after a month of holidays/relocation from Dublin. I arrived to Barcelona two weeks ago and I've been so busy since then: I spent three days going around the whole city to view rooms to rent, then I had to sit the entry exam for a course on Textile Printing I want to attend this year (and I passed, yay!) and of course I had a pile of boxes to unpack. Anyway I managed to spend some time just wandering around and enjoying the last days of summer.
Before I came to Barcelona I spent a few weeks at my parent's house in Galicia, Northwestern Spain, and since my luggage was heavy and the flight tickets expensive I decided to travel to Barcelona by train: 1341 kilometres, 13 hours. Sounds hard but it wasn't that bad. I really love travelling by train and I think this route is specially enjoyable, although long. It goes from coast to coast, so in the morning you say goodbye to the Atlantic ocean and in the evening you say hello to the Mediterranean sea, and during the day you go through many different landscapes. I had a lot of time so I took pictures along the journey: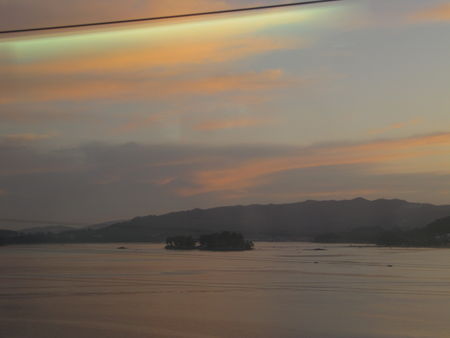 Bye bye Atlantic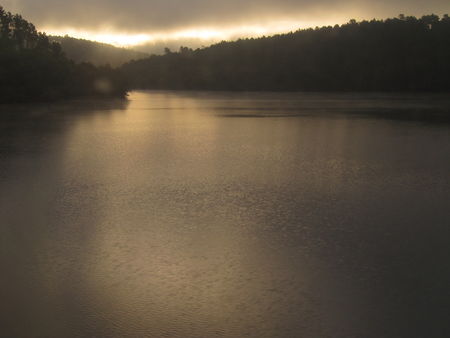 The morning on River Sil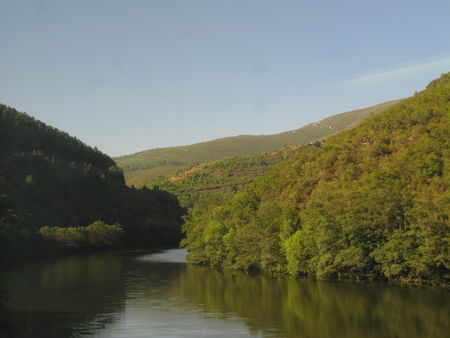 Goodbye to green Galicia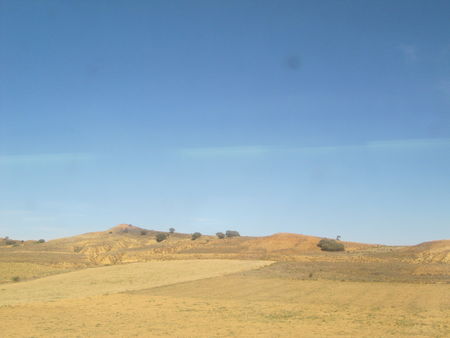 Lunchtime in Castilla's flatlands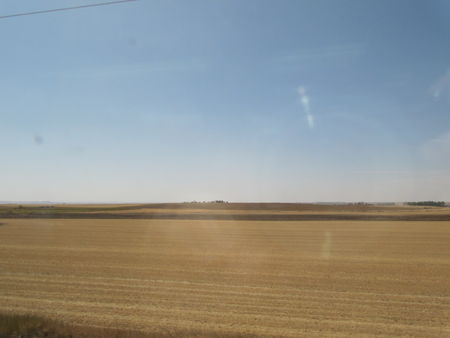 Flatlands? who said flatlands?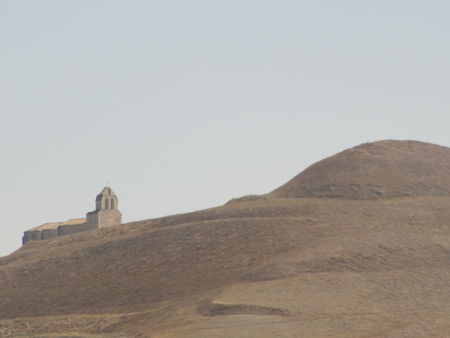 Siesta time by the little church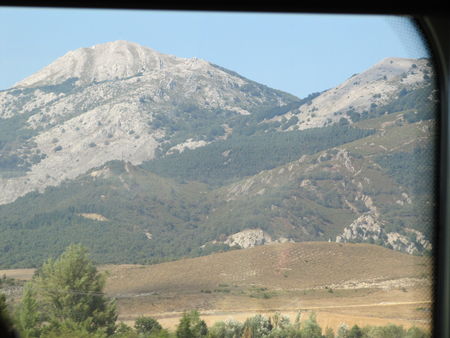 Journey planners don't know what a straight line means... here we go up to the Basque Country...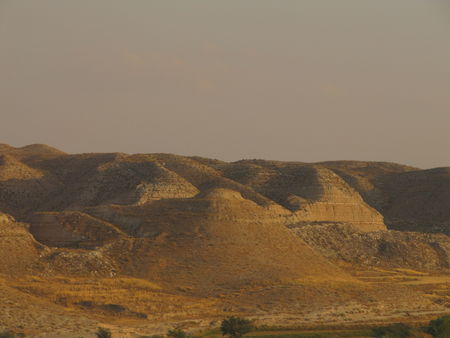 And by dinner time we are in.... ehhhh... I don't really know... Turkey maybe??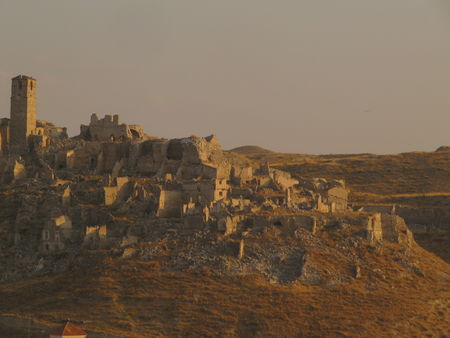 oh, I hope this is not Barcelona...

And then it's too dark for pictures but the Mediterranean is there and the city is coming...