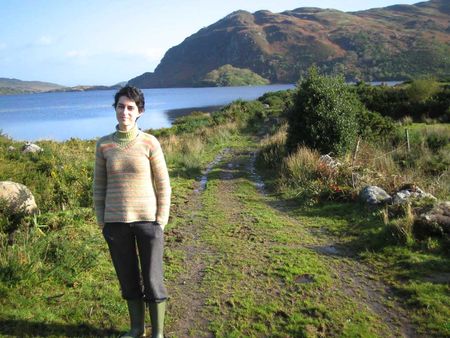 Only two days to go! As a farewell to Dublin and Ireland I've put together a list of the nicest places and things I've come across in the last three years. You can check them on THIS MAP too (with pictures!).
The list is very limited, unfortunately I haven't been to all the places I wanted to visit and among the ones I visited there are some I can't name or place on a map... It is clear that I need to come back! ;-) But in any case, living here and travelling around was an unforgettable experience... Ok, let's go to the list before I become too sentimental.
In Dublin:
- The very popular vegetarian restaurant Cornucopia.
- The cakes at Queen of Tarts, (and the music and vintage china...)
- Monday evening dancing sessions at O'Sheas Merchant Pub.
- The Library Bar at the Central Hotel.
- Georgian houses.
Around the country:
- Walks in Glendalough, Co. Wicklow, an ancient monastic site between two lakes.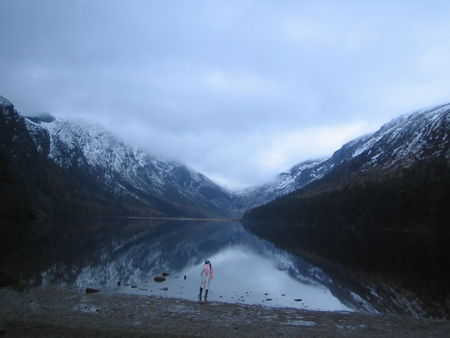 - The garden maze of Russborough House, Co. Wicklow. I got seriously lost.
- The wind in Inch Beach, Dingle peninsula, Co. Kerry.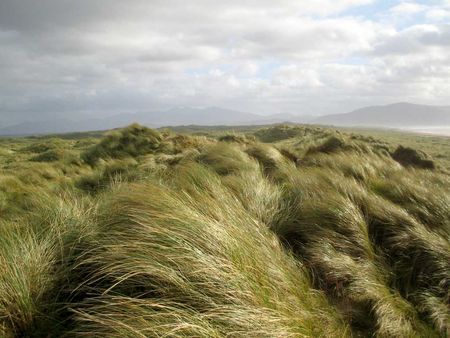 - Walks around Killarney Lakes, Co.Kerry
- Driving around Lough Caragh, Co. Kerry
- The waves in Clogher Beach, Slea Head, Co. Kerry
- The curious corals and crystal clear water in Coral Beach, Carraroe, Co. Galway.
- Cong Abbey ruins, Co. Mayo, and the little fishing house on the water.
- The back room in Keane's pub, at the crossroad in Maam, Connemara.
- Driving along Glann Road, Lough Corrib, Co. Galway.
- Music at The Crane Bar in Galway.
- The swans in Galway.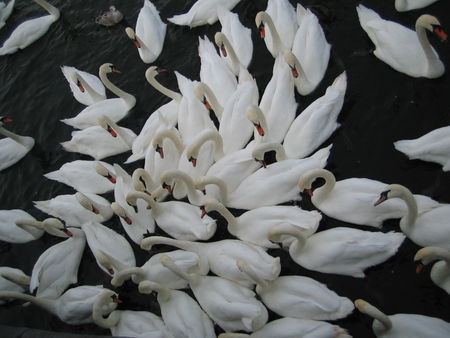 - Killary Harbour, a fjord between Co. Galway and Co. Mayo.
- The old cemetery by the water in Donegal town.
- Glengesh Pass, Co. Donegal.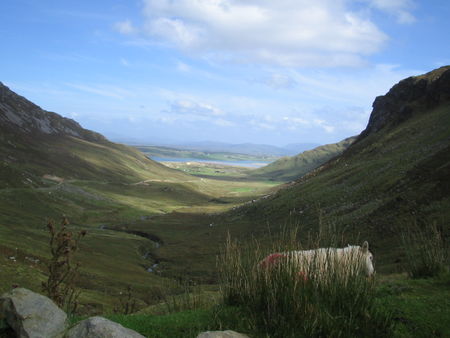 - Assaranca Waterfall, near Ardara, Co. Donegal.
- The beautiful Downhill Beach and cliffs and staying in Downhill Hostel.