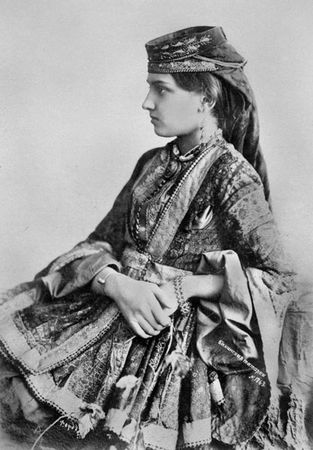 Azerbaijani woman from Baku. The Azerbaijani. Photographer F. Orden. 1897.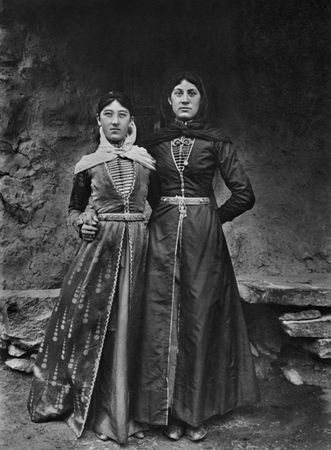 Girls wearing traditional head dressings. Village of Tubenel. Balkaria. The Balkar. Beginning of the 20th century. Photographer N.A.Bush.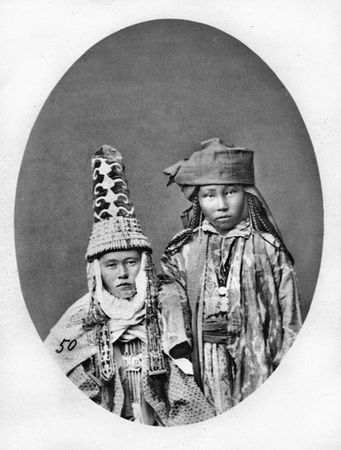 Nogai women. Dagestan. The Nogai. Photographer D.A. Nikitin. 1881.

Total eye candy: I can't stop browsing the whole collection of pictures at this online exhibition at Kunstkamera.